I am a creative person and love finding new challenges. One thing that I have decided is that I don't want to know every type of creative media. I have chosen knitting and crocheting as creative things that I won't do. It is weird, but I know of another artist who sews also who has chosen this same thing. Anyway, it makes me a little frustrated right now, because I found this awesome hat. Well, I found the pattern to make this hat. I could do it, but I told myself that i shouldn't knit….Anyway, I love it. Maybe I will change my mind….
Not that I need to wallpaper a room, but this is an amazing idea. Meg of Made by Meg has a really small apartment and created a wallpaper like look using fabric and starch. What I love about this is that it is temporary and can be removed. This is a big problem when renting an apartment. I do have a lot of fabric and this could be something to try out.
Since I garden, I am always excited to see when these themes appear in other places. I came across some amazing jewelry that you can put actual plants in. I love this idea. I love that I have never seen or even thought of this idea before. I guess people would wear flowers for proms and weddings, but this jewelry could be worn any time. It is very simple and I love it!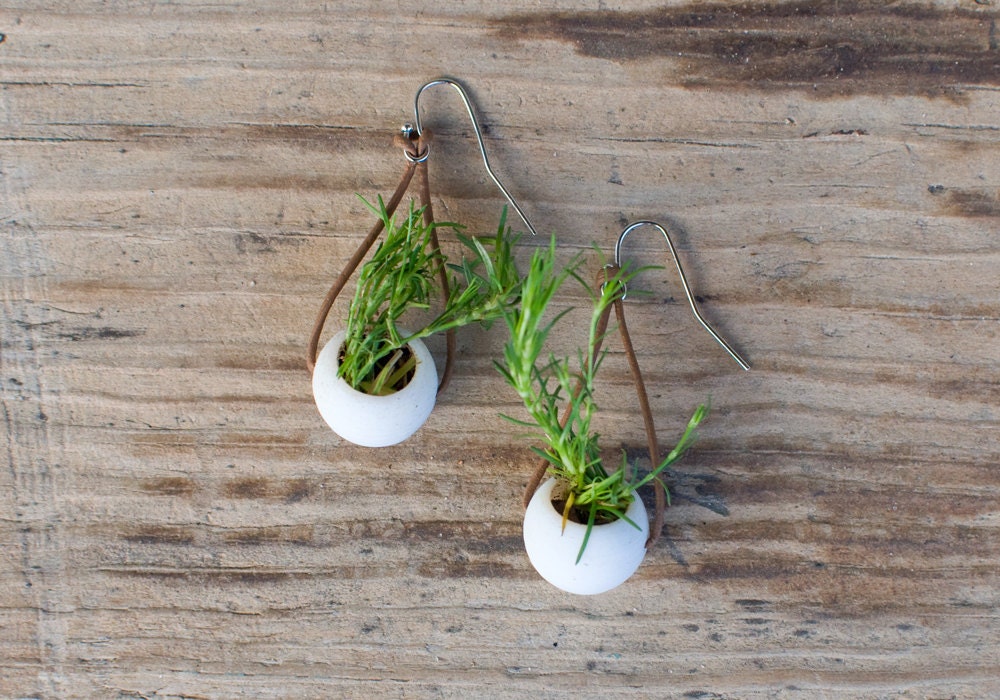 I have been working on creating business cards. There have been many times where I wish that I had a card ready when talking to people about what I have been doing with my blog or shows. If I had them in my bag when I went out, this would be perfect. I came across this amazing how-to on creating a business card holder using an empty gum package and some fabric from SammyGene of The Crafty Stuff.